About Van de Ven Antiques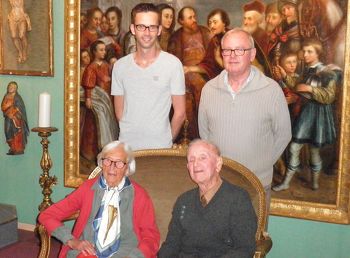 Maria Van de Ven-Franssen and Johannes Van de Ven, both born in 1920, are the first of three generations. However, there was no talk of purchase and sale of antiques. A very strong interest in antiques and ancient art has brought the required knowledge and an enormous collection of splendid antiques.
One of their three sons, Jack Van de Ven (born in 1944), has always shared this interest. In 1999 the family started the antique shop in Baarle-Hertog, Belgium.
In the meanwhile the third generation, Jorin Van de Ven (born in 1985), is also very strongly involved in the business. Besides sales and fair organisation, Jorin especially takes care of all ''online'' activities.
Summarising, we are very gladly to determine that our shop has arisen and grown from an interest of three generations. We are a real family company, in which in-depth knowledge, scarcity and quality are entirely obvious.